Arrowhead Stadium Information
When the Dallas Texans of the American Football League were relocated to Kansas and renamed the Kansas City Chiefs, they eventually needed a new home stadium. When finding a new location proved to be a struggle Jackson County offered a site on the eastern edge of Kansas City close to the interchange of Interstate 70 and Interstate 435. In 1967, a $102 million bond issue was approved by voters. The original design by  Charles Deaton and Steadman, the first two-stadium design of its kind, outlined the construction of adjacent baseball and football stadiums, with a common roof that would move between them required. Eventually this design was deemed to be too complicated and costly, resulting in the construction of the current two-stadium open-air configuration.
Construction was completed in 1972, and The Chiefs defeated the St. Louis Cardinals 24–14 in the first preseason game of the Arrowhead Stadium.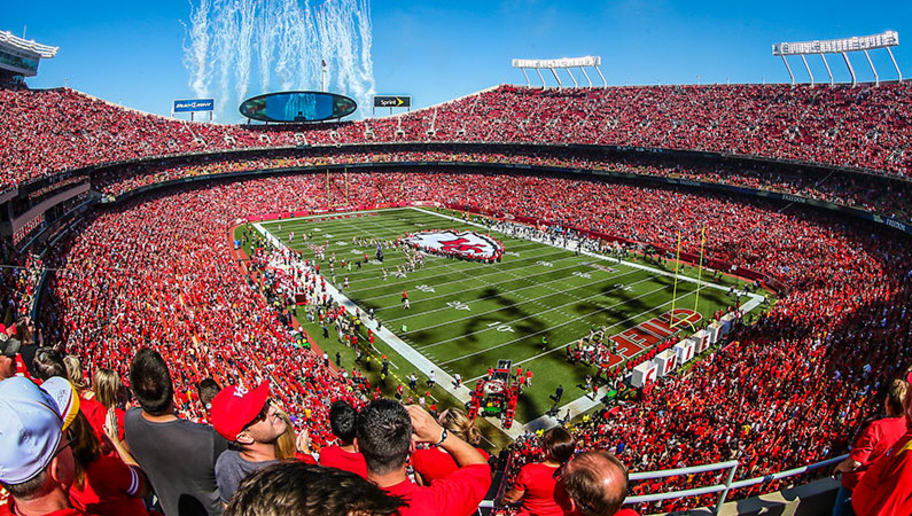 For venue parking information please see the parking page.
For ticket information and information on our ticket provider please see the Arrowhead Stadium tickets page.
For seating chart configuration and find out about accessible seating, please see the Seating Chart page.