Arrowhead Stadium Seating Chart
Sports Seating: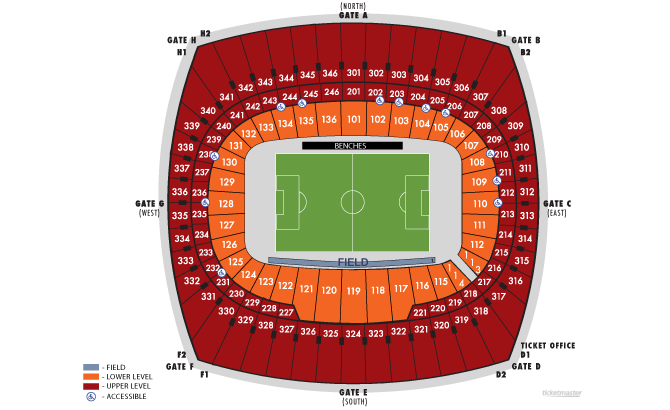 Concert Seating: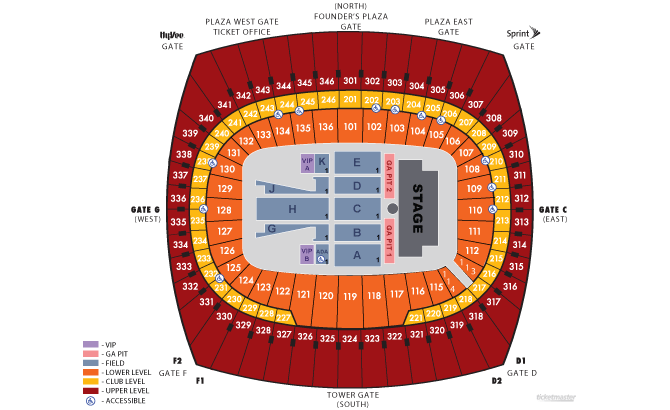 Please check the individual seating chart when selecting your tickets as seating configuration may vary depending on the type of event.
Seating at the Arrowhead Stadium is spread out across three levels: the Field Level, the Scout Investments Club Level, and the Upper Level. Restrooms are available across levels, as are good and drink facilities.
Wheelchair accessible seating can be found across all levels, accessible via elevator.
Seating is clearly and intuitively laid out, but if you find yourself having any problems, please ask a member of staff for assistance – they will be only too happy to help guide you to the correct seat.
Please aim to be in your seats well before the game begins – nobody likes people climbing over them halfway through a match!
Reserve your seat and get your tickets today!
For ticket information and to find out more about our preferred ticket supplier please view the Arrowhead Stadium tickets information page.
For all upcoming events and to purchase tickets for your desired show, please visit the Arrowhead Stadium events schedule page.